*LATE NIGHT BLOG ALERT! Had to get this up before the actual decision is made; the IOC Session is in Malaysia, so the time difference is a biatch.*
So today is the MLB trade deadline (yes, we'll have a review show for ya; I know you're waiting in anticipation) but also the day that the International Olympic Committee will decide the host for the 2022 Winter Olympics. Second Olympic hosting story this week here on Stitched Up; who knew?
I've said it before and I'll say it again: I LOVE the Olympics, to the point that I low key get really riled up about bids years in advance. That's why I was so vocal about the Boston 2024 bid; I follow that shit. I'm always looking out to see which cities are emerging as favorites every cycle, and I love to look back and see what could've been in years past. The interest started before the 2016 games were awarded to Rio in 2009, so it's cool knowing that those are right around the corner as well. But I digress.
As much as I love the Olympic bidding process, this might be the worst I've ever seen.
Well, I dunno, maybe I'm speaking too soon. You decide for yourself.
INNNNNN THIS CORNER,
(play for full effect)
ALLLLLLLLLMATY, KAAAAAAAAAZAKHSTANNNNN!!!!!!!!!!!!!!
AAAAAAAAAAAND IN THIS CORNERRRRRRRR,
(again, play for full effect)
BEEEEEEEEEEEEEEEEEIJIIIIIIIIIIIIINGGGGGG, CHINAAAAAAAAAAAAAAAAAA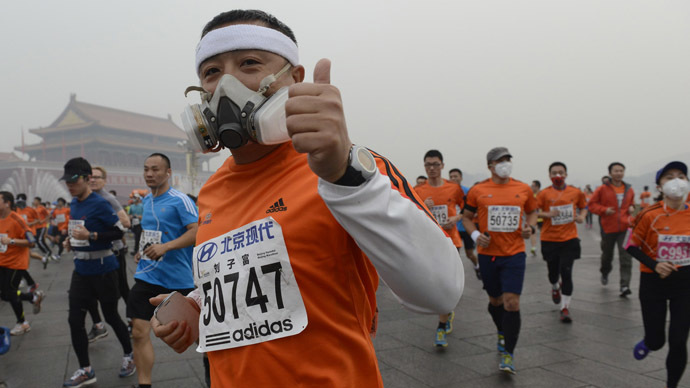 Wow. Dazzling choices, huh?
Can we try and make Boston 2022 a thing considering how much of a letdown these two places are?
Now to be fair, I should let people know that there are plenty of nice pictures of both cities.
But I'm just giving you the genuine article. That's what we're dealing with here, folks.
Oslo, Norway would've been the perfect choice for these games. By then it would've been a while since this winter sports paradise would have the hosting honors, and it's a far better choice than these two. But they backed out a while ago, and from thereon out I just knew the rest of the process was gonna be fucked.
The IOC released their evaluation scores a couple months ago for these final two canidates and Oslo (their pull out game was seen after the report came out). It's over 130 pages, so if you're bored and don't have anything to do read through it here! If not, then Business Insider reviews it nicely.
Basically, both of these cities aren't 100% horrible choice, just about 70% awful. Their human rights records are no bueno, and they each have huuuuge Achillies' heels in their bids.
For China, it's the fact that, y'kow, there's no FUCKING SNOW OR MOUNTAIN ANYWHERE NEAR THE CITY. Is it maybe due to the whole air pollution thing, another big problem with the city?
But not to fear: there's a solution to both of these issues! For the mountains, they're building three different Olympic villages for athletes to stay at. It'll be spread out, but they know that.
The snow is gonna be artificial. Yeah, fake snow. What does that entail? A lot of water. Like, at least two gallons of it. There are fears that it'll deplete a lot of natural resources, which is a pretty legit worry. Add in the fact that the IOC preeeeeetty much said it's gonna look like shit when there's no snow in the city and when the sun is beaming down on the fake snow and you've got yourself a pickle. They've got a nice Olympic Stadium they can use from the Summer Olympiad in 2008, yet they also have to build a lot of things from the ground up for this to all work.
But so does Almaty. Almaty has natural snow so score one for Mother Nature, but everything else with the Kazak bid is up in the air. Their sliding venue is gonna be done like an essay due the morning after: they need to pull an all nighter and finish it quickly or it's not gonna be done. They still need to check if it's safe and all that, and that shit takes time, so it'll be a bid under the pressure of time.
Also, Almaty's security is that of this cage, according to the IOC.
Specifically, they said, ""Not all security personnel meet international professional standards." So yeah. That's not a pro. That's, actually, very much, a con.
Then there's some worries about oil prices and currency conversion, making the Olympic villages privately or publicly owned after the Games are completed, yadda yadda yadda. I'm not a huge expert on those issues so I'm not gonna pretend to lecture you on them, and plus after reading about them it's pretty dry information so thus it ain't blawg worthy. If you wanna learn more about it, go read it. I'm just here for the other logistics. Sports journalism major, not finance/business/etc.
Anywho, while both cities have some pros, the cons outweigh both of them. Almaty is a fresh and new place for the Olympics, but that's because it's in the middle of fucking nowhere. Beijing put on a HELL of a show in '08 (probably the best Olympics in recent memory since 1996 in terms of the competition and spectacle itself; unreal 17 days of memories that'll last forever) but they also had many workers die in the process of making the Olympics a reality. And, of course, the issues I rattled off above are not to be ignored. So today, we really don't have a winner in the true sense of the word, just a lot of bracing ourselves to a Games that, in terms of infrastructure, could be as bad as Sochi.
I'm gonna say Beijing wins this bid, since they've proven themselves worthy of putting on a show on a big stage. However, don't take that as me saying, "It's not gonna be a disaster." Because there's a big chance of a shit show going down in February 2022, no matter who wins the bid today.
Is it too late to go for Last Week Tonight 2022?
"Hosting the Olympics here makes exactly as much sense as Beijing and Kazakhstan, and we have a much better human rights record than at least one of those!"