The Games of the 23rd Winter Olympiad officially wrapped up this weekend in Good Korea. All the heats have been completed, the triple axels axel'd, the goals scored, the Olympic flame ignited and extinguished. As the residential Olympics guy on the podcast/blog, it's my duty and pleasure to summarize the 17 days that was. It was a pretty solid two and a half weeks in general. Certainly not the greatest Winter Games I've ever followed (shoutout '10) but it lived up to the standard that I hold the Olympics to every other year. These superlatives are what I'll be taking away from Pyeongchang and what the millions of you reading will be remembering for years to come.
Best Ceremony: The 2008 Summer Olympics Opening Ceremony, Still
The opening and closing ceremonies of these past games reminded me a lot of Michael Scott's breath according to Dwight Schrute.
Totally fine ceremonies, they were entertaining enough. But they for sure didn't reach the high water mark of the 2008 Beijing opener. If we get anything close to this spectacle in 2022, then we'll be in for a treat. Sit back and go on a trip down memory lane with the highlights of the '08 Opening Ceremony.
Most Likely to Tour with John Mayer and/or Muse: Yang Tae-Hwan
Kid is SHHHHRRRRRRREDDINGGGGGGGGGGGGGG!!!! Yang Tae-Hwan is 13 and could very easily nail the solo in Jimi Hendrix's cover of "All Along The Watchtower." When I was 13, I couldn't even handle saying "hello" to anyone of the opposite sex. Some kids have it all I guess. Yang's gonna walk into Pre-Algebra class this week and just leave everyone in awe of his skills and his luscious flow.
Brand Most Likely to See 2018 Q1 Numbers Soar: Trojan
The top 1% of the top 1% of the most physically gifted humans on the planet living together in the Olympic Village for over two weeks. 'Nuff said. The youth of the world competing in South Korea were met with over 100,000 rubbers at the Olympic Village! That's about 37 hats per Olympian! I guess that goes to show you that you can never be too safe when the Olympic spirit is flowing through you.
Squidward Tentacles "I Really Wish I Weren't Here Right Now" Award: Terry Gannon
Poor Terry. He probably took a fair amount of time to pick out his best shirts, his most crisp ties, and his most dapper suits for the Olympics. He traveled all the way to South Korea, prepared all his notes, and got ready to let his voice be heard to millions.
All that…just for him to be shown up by Tara and Johnny and be roasted for not getting the memos about matching outfits. For shame. I mean look at this picture:
Am I taking this picture out of context? Yeah, I'm 99% sure that I am. But you can't deny that that was probably the face the Gan Man was making when Weir chirped him for showing up in the least spectacular of fits. It captures the image of that scene I have in my mind perfectly. If you're not showing up like you're gonna read off the tributes who died the previous day in the Hunger Games, then you're simply no match for Johnny nor Tara. Terry shows up in what should be considered a fine three piece suit, all dry cleaned and what have you, and Tara just gives him this look of disapproval.
You cannot stop Johnny and Tara getting fits off, you can only hope to contain them. The two have proven this time and time again. They showed up in Sochi, and they showed us again this year.
Terry couldn't contain them yet again this year, that much is certain.
New Favorite Person on the Face of the Earth: Adam Rippon
KING. Rippon was on everybody's radar whenever he took to the ice. He was a walking quote machine:
AND he skated to Coldplay! That instantly won me over.
Shoutout to the Shib Sibs too for skating to Paradise. This clip wasn't from the Olympics but it's the same program they skated to. It's late at night, gimme a break.
Best Tweeter (besides me, of course): Chloe Kim
Easy one here folks. Chloe live tweeting in between halfpipe runs is what I live for like how dril lives for raw insight without the horse shit.
What's better: her Twitter fingers or her snowboarding skills? I think it's a draw folks.
Worst Commercial: Walmart "Ring My Bell"
Also a very easy one to call. There were certainly some honorable mentions, but this commercial takes the cake, and then proceeds to keep being a bug in your ear with the same chorus playing over and over after the cake has been digested. Whenever this came on my live stream or on TV, those 30 seconds felt like a lifetime. The high pitched looping of the same five words were infuriating. The the high notes on "BEEEELLLLLLLLL" were so piercing that I may campaign for this song to be played in prison for death row inmates. Save money (live better) by holding off on the electric chair and instead just play this commercial on loop for all eternity. It would have the same effect, basically.
Best Commercial: No Winner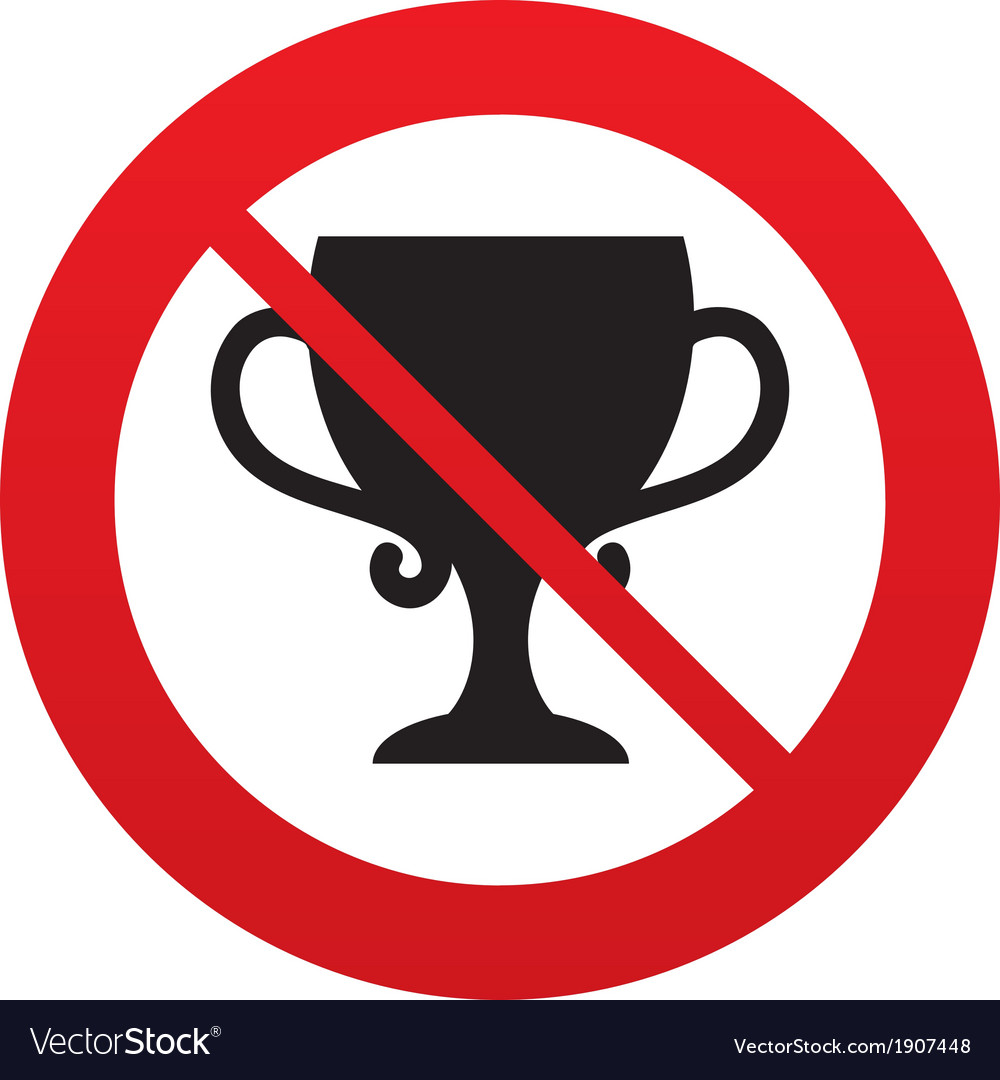 Sorry. Literally no commercial was good enough to be considered. The ads were so meh at best. They didn't meet the gold standard, nor came even close frankly. If you asked me a few days into the Games, I would've said the Samsung commercial with "All These Things That I've Done" in it, but after a while it was played so often that not even my favorite Killers song could save it.
"CAN…..*CAN'T*." I can't stand that commercial now. Besides, there's a Nike commercial that played during the 2008 Games that utilized the song a million times better. Ignore the guy at the end, though. We don't talk about Oscar anymore.
And none of the Pyeongchang commercials could hold a candle to Chevy's classic that played during the Sochi Games. This commercial played roughly 29,741,897,124,757,691,093 times during the 2014 Olympics, but I could never get enough of that dude singing "SWEEEEEEET" at the highest pitch possible.
Biggest Loser: Pink Eye
Pink eye's reign of terror against NBC came to a close in Pyeongchang. After dominating Bob Costas in Sochi, the infection was defeated by Mike Tirico. You gotta think the pink eye brand is gonna take a huge hit; consistency is key, and there were no consistent pillow farters this time around.
Receiver of Most Free PR: The Minnesota Vikings
Norway owned the 2018 Winter Games; with a record 39 medals including 14 golds, it always seemed they were in the mix. A lot of their successful was due in part to their skiers, nicknamed the "Attacking Vikings." The Twin Cities have to be giddy about that. Any publicity is good publicity, and when those who share your name are winning gold I'd imagine it makes the shellacking in the NFC Championship Game easier to deal with. I know that if American skiers were nicknamed the "Attacking Patriots," the Super Bowl wouldn't hurt as much. Still would hurt, though, make no mistake about it.
Best Meme: Bradie Tennell Skating to Different Songs
So I'm tooting my own horn, what of it? No meme really emerged during these Games, so I took the liberty of awarding this to my own creations. Enjoy.
Lil' Troublemaker Award: The Snowboarding Squirrel
Watch out for that…..SQUIRRELLLL!!!!!!
What's strange is that the snowboarder didn't see the little rascal running through the course. Thankfully no squirrel was harmed in the making of this race. That squirrel has to be related to a UMass squirrel; the ones on campus here are fearless, and running through an Olympic snowboarding race is the definition of fearless in the squirrel world.
Obligatory video.
Most Likely to Continue to Dominate in 2022: Mikaela Shiffrin
Mikaela Shiffrin has three Olympic medals, two of which she won in South Korea. The record for most by a woman is six.
Mikaela Shiffrin has four World Championship medals, including three golds.
Mikaela Shiffrin has 41 World Cup wins, good for 6th all-time.
Mikaela Shiffrin is 22 years old.
Yeah, she's gonna be back.
Story Most Likely Turned Into a 30 for 30, Presented By Levi's®: Elizabeth Swaney
(Hit play for full effect)
What if I told you…that it wasn't about being the best…
…but rather, just about being smart enough to simply qualify?
What if I told you…that the most electrifying ski halfpipe run on the biggest stage…
…was the simplest?
What if I told you…that one loophole in the rules…
…could inspire a generation?
ESPN's 30 For 30 Presents: The Run of a Lifetime, Tuesday at 9.
Elizabeth Swaney's story is the pinnacle of working smart as opposed to working hard. There are elite skiers that didn't get the chance to compete at the Games, and Swaney goes to a lot of international events and represents her grandparents' homeland and gets to accomplish a feat that millions can only dream of. Bravo.
Call of the Games: Jessie Diggins Wins Gold For the U.S. in Cross-Country Skiing
Pure, unfiltered emotion: that's what you love to see and, especially in this scenario, hear. Most people wouldn't bat an eye at any form of cross-country skiing, but play-by-play and color commentary like this would get any rational person to tune in to watch competitive paint drying. A thrilling finish to a great race, paired with the perfect call.
Best Moment: U.S. defeats Canada for gold in women's hockey
Really no doubt about this one. Before this game, there were a bunch of great events. Figure skating was solid, snowboarding and skiing were both fun, all the usual suspects showed up.
But you instantly got the feeling that the gold medal game between Canada and the United States was gonna be special. It had a high bar to reach after the final in Sochi, which saw Canada come back late in the third period to win its fourth straight gold in overtime, and it didn't disappoint whatsoever. In fact, the finale to the women's hockey tournament skyrocketed past expectations.
The idea to have a shootout decide a playoff/medal game at any level in hockey is one I don't agree with, but the shootout we saw between the Americans and Canadians provided a tremendous argument in favor of the system. Great saves and breathtaking goals by both teams justified the viewers' decision to stay up past 2 AM to witness history in the making live.
The disgusting goal from Jocelyne Lamoureux and the clinching save by Maddie Rooney made the Gangneung Hockey Centre explode and Twitter erupt into a frenzy. It was such a fun game to watch and a testament to why we watch sports.
And so that concludes the 1st Biannual Podcast AF Olympic Games Superlatives List, a blog that I'm already excited to revive in two and a half years after the Closing Ceremony of the 2020 Summer Games in Tokyo.
Oh, wait, one more award.
Saddest Boy: Me, Now That The Olympics Are Over
On the bright side, maybe my productivity and sleep schedule will go back to normal now.