This blog came about while I was in a certain state of mind.
I was mad online.
It's a phase I often find myself in, no matter how hard I try to not be. I've grown numb to a lot of things on Twitter and whatnot that would've potentially gotten me mad in the past, but sometimes I just can't help it. It's not even the stuff from the political sector; it's the trivial stuff. The stupid things in this world are the ones I get the most fired up about. That's why I'm always thirsty for a game of "Would You Rather?".
Sunday night was one of those instances where I got fired up.
Someone on Twitter dot com made a 32 movie bracket of Disney and Pixar movies in the spirit of the season. This is, after all, March.
Now before I tear this abomination to shreds, I want to compliment Mr. Rancher on one thing: separating Disney and Pixar. Very well done, gives the bracket at least something of value.
After that, I lost it.
I expect tough matchups in the Sweet Sixteen, but round one?! Hercules and Aladdin?! Inside Out and Finding Nemo?! That's torture. And the selections themselves, WOOF. I love Tangled. It's not even close to Lion King. Mulan is awesome but it can't beat the titan that is Hercules (pun completely intended). Cars 3 can't compare to Coco despite the fact I haven't seen Cars 3. I just know this to be true. A Bug's Life, while very good, isn't as good as Inside Out, don't be silly. Monsters Inc. is solid but The Incredibles is legendary. SOOOOO many incorrect picks here.
I get it. 16 Disney movies and 16 Pixar movies means some tough decisions need to be made. Maybe it's not Sir Rancher's fault. But it also is Sir Rancher's fault for making horrendous decisions.
Luckily for me and my blood pressure, though, someone made a 64 movie bracket. Something to really match the madness of March.
Here's the blank bracket (it's the featured image too but you can never be too safe).
Now this is what I can get down with. Props to @Jander513 on Twitter.
For the first two rounds, up until the Sweet Sixteen, I'm only gonna give my picks and a few bullet points to save you and I the time. Let's get ready to argue and dive right in.
*Greg Gumble voice*
WE START IN THE BELIEVE REGION WHERE THE ONE SEED IS THE STORY OF TOYS!
-Full disclosure, I haven't seen all 64 of these movies. Sue me. In this region, I haven't seen Bolt, Sword in the Stone, Rescuers, and The Princess and the Frog.
-The fact I hadn't seen a few of these movies led to some begrudgingly awarded victories, like Frozen and Finding Dory. Not really a fan of either of those two films, and I'm especially disappointed in Dory for not having a single Wire reference when Stringer Bell and Jimmy McNulty were together talking as seals. Huge missed opportunity and could've changed that movie's fortunes, but nope. Frozen is extremely overrated (although the fact it's only an 8 seed surprised me) and it was easily exposed by Toy Story, the odds on favorite to win the region.
-I also thought Moana was a bit too high at a 2 seed when I first saw this Sunday night, but I finally got around to seeing Moana almost immediately after learning about all this. It deserves a high seed. 2? I'm not sure. But it can certainly contend.
-DO NOT sleep on Treasure Planet. Vastly underrated film. Lil' Joseph Gordon-Levitt killed it in that role. Took a lot for me to move it past 101 Dalmatians but it's ultimately the right call I think. Disney had zero faith in the movie and basically buried it, so it wasn't a financial success and didn't get the fame other Disney movies get (interesting YouTube long watch on that topic here), but it's great. At a #14 seed, it's this region's Cinderella (again, pun intended) bid. Shoutout to John Rzeznik, the lead singer of the Goo Goo Dolls, by the way. He had a few songs for that movie.
On to the Magic Region, led by Winnie The Pooh.
-Haven't seen the 2011 Winnie The Pooh movie (which I'm assuming is what is represented on the bracket) and Meet The Robinsons, that's it. Zootopia still would've smoked the latter had I seen it prior to writing this.
–Tangled vs. Tarzan was the toughest one of the bunch. I went back and forth, but ultimately chose Tarzan because of the soundtrack. Phil Collins kills it; best Disney soundtrack there is and that's saying something. It's a shame Tangled goes this early; easily could've made the Sweet Sixteen if seeded differently.
-I loooooove Winnie The Pooh and all his friends in the Hundred Acre Woods. Love 'em. Can't wait for Obi-Wan to play Christopher Robin. My love for the silly old bear and his friends is enough to get them into the next round. But I can't put it past Tarzan and I couldn't have put it past Tangled. I don't really know why the 2011 film was put as a 1 seed; only made $50 million at the box office and I don't think I've heard anyone say it was amazing. One top seed down, three to go.
-I'm mad Hercules is only an 11 seed. It deserves better. Watch out for it, because if we've learned anything over the past week, and 11 seed can certainly make a deep run.
To the other side of the bracket we go; Pinocchio leads the pack in the Imagination region. What up to my boy Figment being the symbol of the region.
-Only one I haven't seen is Cars 3. Still would've went Inside Out, I'm sure of it. It's a real shame that Beauty and the Beast ran into it so early.
-Why was Pinocchio was 1 seed? It's more like a 5, and Sleeping Beauty should've been higher. We've lost half of our tops seeds heading into the Sweet Sixteen.
-This region is brutal. The four left standing all have great cases and it sucks that only one can win the region. But leading up to the Sweet Sixteen, this was pretty cut and dry. Monsters Inc. and Lilo and Stitch are great, but they ran into heavyweights. The real excitement starts in the next round
Finally, we have the Wish Region. The top seed here is Toy Story 2. Note that Aladdin was substituted for Mr. Toad and went against The Great Mouse Detective.
-Haven't seen Big Hero 6, The Great Mouse Detective, Rescuers Down Under, and Wreck-It Ralph. This region could've been even more brutal than it already was because there were some TOUGH calls to make.
–Toy Story 2 winning round one is easy, but Atlantis being a 16 seed is a bit disrespectful considering fucking Dinosaur and Bambi (albeit in a different region) are ahead of it. The explosions expert in Atlantis is perhaps a sneaky top 10 Disney movie character. One liners like you read about.
–Lion King losing to Finding Nemo and Mulan losing to Toy Story 2 both made me sad. The two losers truly deserved better seedings and draws while films like Pinocchio and Pooh got top seeds. Sad!
-Another tough four to choose from! Again, all four are so incredible strong.
We now return back to the region where we began, the Believe Region.
–Wall-E is good but a lot of people give it like a billion out of a billion, I'm not too high on it. Pretty easy choice if you ask me. Environment, shmenviornment, gimme the toys baby.
–Treasure Planet truly deserved better. Maybe it's recency bias since I just saw Moana, but it was too damn good to lose in the Sweet Sixteen. If I'm reseeding this bracket in my own subjective way, Treasure Planet is like a 5 seed, not an 11. But the bracket giveth and taketh away from the upset candidates; it just wasn't meant to be for Treasure Planet.
-This Elite Eight match was tougher than I thought, but I gotta go with the film that launched an animation empire, a movie that has been ripped off time and time again because it's so good (what's up Secret Life of Pets), Toy Story. Despite the fact that the animation looks like it was made on Microsoft Paint today, the story still holds up. The 1 seed wins the region.
Next is the Magic Region.
-I considered having Peter Pan move on but then I remembered that the NBC musical version is better than the Disney movie simply because of Christopher Walken strutting his stuff.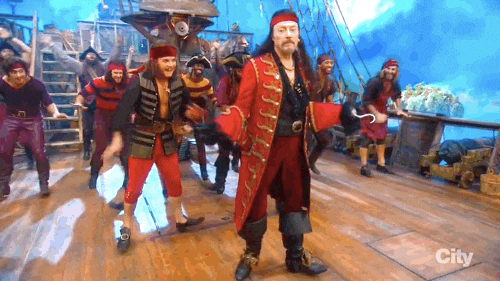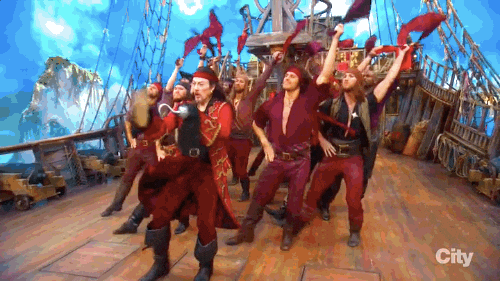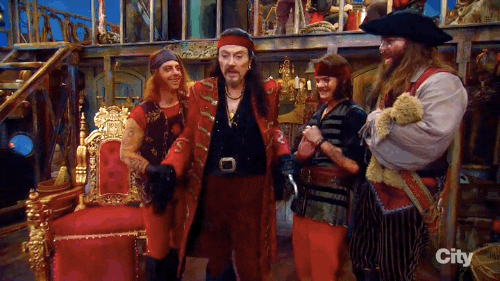 *extreme Walken voice* "I'mmmmmmmm…..captain HOOOOHK….and I'MMMM……gonna GET YOUUU!"
-BLESS MY SOUL, HERC IS ON A ROLL! I loved Zootopia but anything with Danny DeVito has to keep going.
-And Hercules can keep going to the Final Four! I don't know why Hercules misses out on the praise a lot of other Renaissance movies get; it's awesome in all the same ways. Great songs, funny characters, entertaining, witty, you name it. The 11 seed beats the 9 seed, just like everyone projected.
To the Imagination Region.
–Incredibles probably got the best draw here; easily could've lost to Toy Story 3. It's a fun movie and Brad Bird is the man. Elite Eight, easy.
-I love Toy Story 3 but I don't think it would be right to potentially have three (3) Toy Story movies in the Final Four. Just not accurate. Plus, Inside Out is just better.
-An absolutely incredible matchup here folks, but I give the edge to Inside Out because of how relatable it is, having once been a teenager who had no idea what to do with raging emotions. Bill Hader wasn't used enough in this movie, though, which was a con. Not enough to stop the #3 seed from moving on to the semifinals.
Lastly, we need the winner of the Wish Region.
–Coco was fantastic, one of the few movies that has made me cry like a baby at the end. Ask me this question again in a year and maybe I change my mind; I only saw it for the first time two weeks ago or so. Toy Story 2 was a cornerstone of my childhood; ran that VHS into Bolivian because I played it so much.
–Finding Nemo runs circles around Aladdin, and Aladdin is an all-time classic. All-time battle for the ages in the Elite Eight.
-It's gotta be the #2 seed Finding Nemo. If you ask me, Nemo is what solidified Pixar as an animation giant. Toy Story 2 was a huge pillar of that, but Nemo created the standard of what Pixar movies have become: emotional, witty, smart, and overall fun.
-Here's the thing with Toy Story 2 losing in the Elite Eight, though: it's my favorite of the trilogy, including the original which is making it to the Final Four. Brackets like these can be problematic like that; the best Toy Story film didn't make it as far as its in-house competition due to the seeding.
So the Final Four is set. 11 seed plays the 1, 3 plays the 2.
–Hercules wins because I think it's the pinnacle of the best era in Disney movie history, the Renaissance. It never claims to be as serious as Pocahontas or Hunchback of Notre Dame. It's pure, unmitigated fun. The semis were fairly easy for me to pick; Hercules has always been my favorite from Disney and enough time has passed for me to think that Inside Out is my favorite Pixar film. So really, despite some of the flaws of this bracket, I think I truly got the best movie from each part of the Disney cinema family, making this decision so tough. Inside Out is for sure more emotional and probably stuck with me more than any time I've seen Hercules, but I enjoy watching the latter more. It's ultimately the movie that I like more. Simple as that.
So it's the 11 seed who wins it all. Folks, I guess you could say it went from…..zero to hero.
All this came about after I got mad at people's opinions on movies. If you feel the same way about mine, feel free to yell at me on Twitter, @FitzyMoPena.